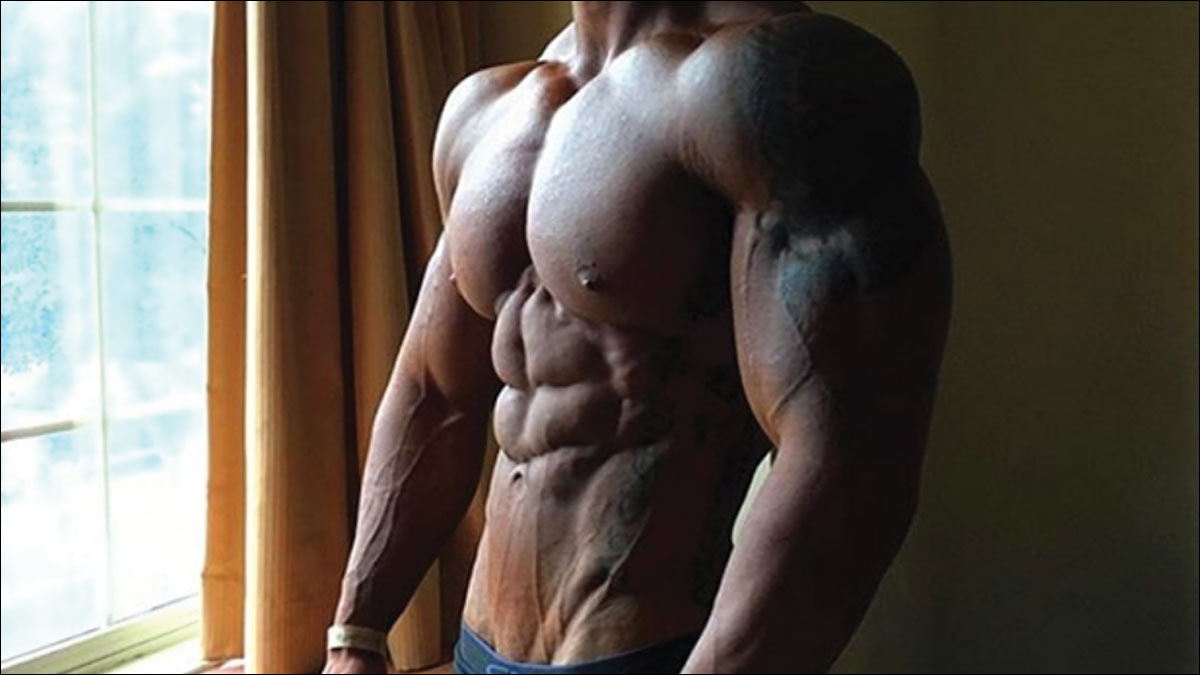 Shred Fat Like Never Before: The Untold Power of Anavar Prohormone in Cutting Cycles!
Introduction
Anavar Prohormone has swiftly ascended to prominence in the bodybuilding arena, particularly within the specialized domain of cutting cycles. This article aims to navigate through the scientific and anecdotal realms that underscore its burgeoning popularity, scrutinizing its operative mechanisms, myriad benefits, and its interplay and stacking potential with other prohormones and supplements, notably Laxogenin. From the novice to the seasoned professional, Anavar Prohormone has found a steadfast presence in bodybuilding regimens, with numerous transformative stories highlighting its pivotal role in sculpting physiques during cutting cycles. Join us as we dissect the science, explore personal narratives, and delve into the strategic use of Anavar Prohormone in the multifaceted world of bodybuilding.
Unveiling the Anavar Prohormone
What is Anavar Prohormone?
Anavar, scientifically labeled as Oxandrolone, is a notable synthetic anabolic steroid, and its precursor, Anavar Prohormone, has garnered attention in bodybuilding circles for its ability to convert into Anavar within the body. This transformation unlocks Anavar's acclaimed capabilities to simultaneously promote lean muscle development and effectively shred fat, making it a favored component in bodybuilders' cutting cycles. The prohormone not only aids in reducing fat but also supports the preservation and growth of muscle mass during caloric deficits, commonly encountered in cutting phases. Consequently, Anavar Prohormone has become a pivotal topic in scientific and bodybuilding discussions, being recognized for optimizing cutting cycles by addressing muscle maintenance and fat reduction.
The Mechanism Behind the Power
Anavar Prohormone, a widely recognized entity in the realm of bodybuilding and fitness, plays a pivotal role in amplifying phosphocreatine synthesis within muscle cells, thereby catalyzing a cascade of biochemical events that significantly enhance adenosine triphosphate (ATP) production. This biochemical intricacy is not merely a cellular phenomenon but translates into tangible benefits for those engaged in muscle-building and fat-shredding endeavors. ATP, often dubbed the energy currency of the cell, is indispensable for muscle contraction, and an elevated availability of ATP translates to augmented power and endurance for muscles during strenuous workouts, enabling individuals to push through more reps and engage in more intensive training sessions.
Moreover, the impact of Anavar Prohormone extends beyond mere energy provision. It also orchestrates a favorable biochemical environment within the muscles by escalating nitrogen retention. This is paramount because a positive nitrogen balance is synonymous with an anabolic state, facilitating impressive muscle gains and providing a supportive backdrop for muscle repair and growth. This becomes particularly crucial during periods of intensive training where muscle fibers are subjected to stress and micro-damage, necessitating an optimal environment for recovery and growth.
In addition to its muscle-building prowess, Anavar Prohormone also exhibits a remarkable ability to modulate glucocorticoid hormones, which are often referred to as catabolic hormones due to their potential to promote muscle breakdown and fat accumulation. By mitigating the levels of glucocorticoid hormones, Anavar Prohormone not only shields the muscles from potential catabolic activity but also curtails fat accumulation, thereby supporting the dual objectives of muscle gain and fat loss, which are quintessential in bodybuilding and cutting cycles.
Thus, Anavar Prohormone emerges not merely as a supplement but as a multifaceted tool, providing a spectrum of benefits from enhanced muscle power, endurance, and growth to the strategic reduction of fat accumulation, thereby sculpting a path towards a chiseled and aesthetically pleasing physique sought after in the bodybuilding community. This comprehensive approach to muscle building and fat loss has positioned Anavar Prohormone as a cornerstone in numerous bodybuilding protocols, where its multifaceted benefits can be leveraged to optimize results and achieve desired physical outcomes.
The Cutting Cycle Phenomenon
Anavar in Cutting Cycles
The cutting cycle is a period focused on shedding fat while maintaining muscle mass. Anavar Prohormone has become synonymous with effective cutting due to its ability to target fat cells, promote lean muscle development, and enhance muscular definition. Bodybuilders often share their success stories, attributing their ripped physiques to the inclusion of Anavar in their cutting cycles.
Stacking for Enhanced Results
Anavar Prohormones, with its potent and multifaceted benefits, often finds itself at the center of strategic stacking in bodybuilding regimens, where it is combined with other prohormones and supplements to amplify and maximize the results achieved during cutting cycles. One such supplement that has gained traction for being stacked with Anavar is Laxogenin, a plant-derived steroid that brings a unique set of benefits to the table, especially when utilized in conjunction with Anavar during meticulous cutting cycles.
Laxogenin, scientifically known as 5-alpha-hydroxy-laxogenin, is derived from plants and is recognized for its ability to facilitate muscle growth and expedite recovery, all while maintaining a crucial aspect that sets it apart from other prohormones - it does not impact the hormonal balance within the body. This characteristic is particularly noteworthy because it allows bodybuilders and athletes to reap the muscle-building and recovery-enhancing benefits of Laxogenin without navigating through the potential side effects that can emerge from hormonal fluctuations, such as those associated with other prohormones or anabolic steroids.
When integrated into a stack with Anavar Prohormones, Laxogenin complements the muscle-promoting and fat-shredding properties of the latter by providing additional support in muscle growth and recovery. This synergy between Anavar Prohormones and Laxogenin creates a conducive biochemical environment within the body that is optimized for muscle preservation and growth, especially during the calorically restricted periods of cutting cycles. Furthermore, the non-hormonal nature of Laxogenin ensures that users can harness its benefits without the need for post-cycle therapy (PCT), which is often required to rebalance hormone levels following cycles involving hormonal prohormones or steroids.
The stacking of Anavar Prohormone and Laxogenin, therefore, emerges as a strategic approach, meticulously crafted to optimize the benefits of both supplements. Bodybuilders and athletes, by employing this stack, are enabled to engage in intensive training sessions, courtesy of the enhanced muscle power and endurance provided by Anavar Prohormones, while also ensuring that the muscles are adequately supported in terms of growth and recovery through the complementary action of Laxogenin. This combination, thus, not only amplifies the potential for muscle development and fat loss during cutting cycles but also does so while maintaining a stable hormonal environment within the body, ensuring that the pursuit of physical excellence is not marred by undesirable hormonal side effects.
Scientific Backing and Real-World Applications
Research Behind Anavar Prohormone
Numerous studies validate the efficacy of Anavar Prohormone in muscle development and fat reduction. For instance, a study published in the "Journal of Clinical Endocrinology and Metabolism" highlighted its role in significantly enhancing lean muscle mass and reducing fat among the participants. Such studies provide a scientific foundation that supports the anecdotal evidence seen in the bodybuilding community.
Anecdotes from the Bodybuilding Community
In the realm of bodybuilding, numerous individuals have shared their transformative journeys with Anavar Prohormone. From amateurs to seasoned professionals, many attribute their lean, muscular physiques to the strategic use of Anavar Prohormone during their cutting cycles. These stories often highlight not only the physical changes but also the boost in confidence and performance that comes with it.
Conclusion
Anavar Prohormone has carved its niche in the bodybuilding world as a potent ally in cutting cycles, aiding athletes and bodybuilders in achieving lean, shredded physiques. Its scientific backing and the plethora of success stories from real-world users make it a compelling option for those looking to enhance their cutting cycles and achieve their body composition goals.